Ask Microsoft 365 Copilot in Windows if it shows you ads, and it gives you a pretty confused answer: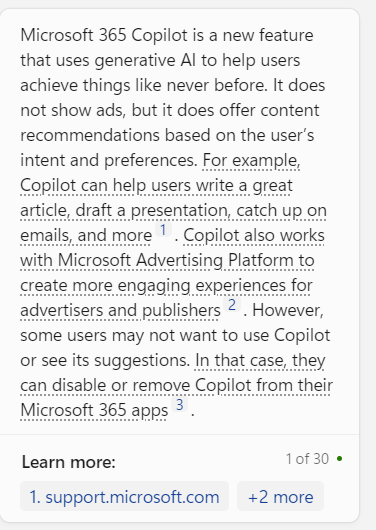 But ask it a question about the specs of the iPhone 15, and at the bottom of a useful answer you get… what looks suspiciously like an ad: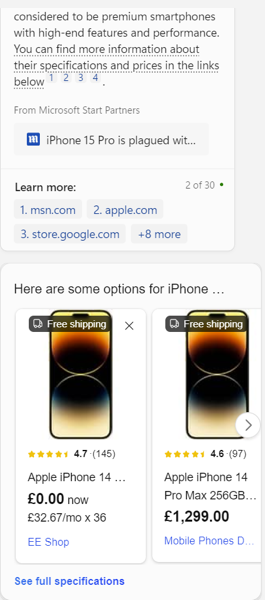 So which is it? does Copilot show you ads or not?
Perhaps part the answer comes from the fact that, while it's available in the UK, it's not shipping in the European Economic Area (EEA). No reasons are given for this, but it's likely that it's the same "waiting and seeing" about the impact of the provisions of the Digital Services and Digital Markets Acts in the EU as "stopped" Meta from shipping Threads there.
Which begs the question: what exactly is Microsoft doing with the data that it's harvesting from your copy of Windows that makes it nervous about the DSA and DMA? Windows has access to every file, every message, every conversation you have on your computer. So what is Copilot doing with it?